The Gem Show in Tucson
America's Best Value in Lodging in Tucson
THE WORLD'S LARGEST TREASURE HUNT for 59 yrs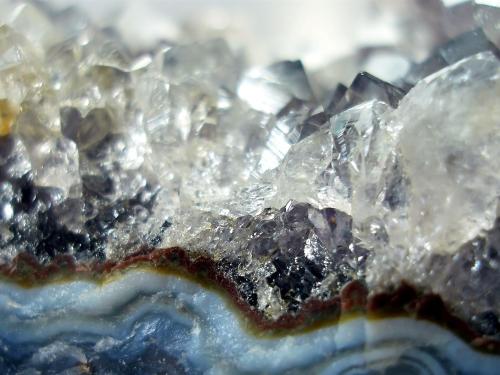 Every February Tucson is on center stage for the World's International buyers and sellers of fine jewelry, gemstones, lapidary, minerals and fossils. The City is packed from the Tucson Convention Center to Tucson Electric Park and countless independent parking lots and vacant spaces in between with vendors buying and selling. The Tucson Gem, Mineral & Fossil Showcase is spectacular.

The "Gem Show" is multiple events at multiple locations. The thousands of participants from all over the Globe and attendees are spread out over 40 sites around town. Shows take place – in giant white tents, at hotels and resorts and at exhibit halls. Many of the shows are open-to-the-public shows –you can find gold and diamonds to granite bookends and glass beads. There are fine specimens of dinosaur fossils to opals dug from the Australian Outback. You may even see a geode so big it takes a fork lift to bring it in on a pallet.
The main event of this two-week showcase is the Tucson Gem & Mineral Show™ which is located at the Tucson Convention Center, in downtown Tucson. It is over the final weekend. This show, which is open to the public, attracts many thousands of treasure hunters from all over the globe. There are displays from renowned museums as well as from private collections along with over 250 mineral, gemstone, jewelry and fossil retail dealers. There are free lectures and seminars, and a Junior Education Area.

Most of the gem and mineral shows around Tucson are free and hours vary. For more information go to Visit Tucson and Tucson Gem and Mineral Society .

The majority of the Gem Show venues are within 5 mi of Americas Best Value Inn-Tucson. Tucson Electric Park is 1.5 mi and the Tucson Convention Center is 4.5 mi.